---
Mr Mr Ľubomír Rehák | H.E. Ambassador of the Slovak Republic to the United Kingdom
Ľubomír Rehák graduated from the Moscow State Institute of International Relations (MA, PhD in 1997) in 1992 and started his professional carrier at the Ministry of Foreign Affairs of Slovakia.
His first 5-year diplomatic posting abroad was in Moscow as the Private Secretary to the Ambassador and Political Officer for Central Asia (1993-1998). He then went for 4 years to the Embassy at Lisbon as Deputy Head of Mission (1999-2003). After that he became the European Correspondent of the Foreign Ministry – co-ordinator for the area of the EU Common Foreign and Security Policy (2004-2006).
His next posting was to Belarus as Chargé d´affaires at the embassy at Minsk (2006-2008). While there he also undertook the duties of the EU Local Presidency in Belarus in 2nd semester 2007. He then moved to Brussels as Ambassador – Representative of Slovakia to the EU Political and Security Committee (2008-2010) and on returning to Bratislava he was appointed a Political Director of the Ministry of Foreign Affairs (2010-2011).
In 2011, the President of the Republic appointed him as Ambassador Extraordinary and Plenipotentiary of the Slovak Republic to the Republic of Kazakhstan and the Kyrgyz Republic and he began his duties at the Embassy in Astana in June 2011.
As of October 2012 he was again appointed a Political Director (Director-General for Political Affairs) at the Ministry of Foreign and European Affairs of the Slovak Republic in Bratislava.
In 2015, the President of Slovakia appointed him as Ambassador Extraordinary and Plenipotentiary of the Slovak Republic to the Court of St. James´s (Royal Court for the Souvereign of the United Kingdom of Great Britain and Northern Ireland) and he arrived in London on 10 August 2015.
---
Mr Milan Gavlak | Head of Strategic Projects | SARIO
Milan Gavlak started his professional career with KIA as first local employee hired for legal position which included whole lot of no legal & rather managerial duties. For nearly 4 years delivered services from the very start of one of the largest green field investments in Slovakia to commencement of mass production directly to top management and took part in major negotiations with GOV and local authorities. Later he worked for a local consultancy firm and delivered services to several foreign investors, provided legal and investment advisory to municipalities in the process of establishment of industrial zones.
Currently, Mr Gavlak is Head of Strategic Project at SARIO which is a governmental organisation under the Ministry of Economy and deals with concrete investment projects from the phase of their "acquisition" until their execution in Slovakia as well as to participate on various working groups preparing state strategies on development of economic sector.
---
Mr Christopher Plant | Founder | The Voice of Slovak Business
Christopher Plant established the Voice of Slovak Business after many years based in Central Europe working with both Government and International business establishing financial direct investment opportunity in the Slovak Republic. The Voice of Slovak Business also promotes Slovak Business products and services that would like to export into foreign markets.
Christopher has been based in Bratislava, Slovakia for twelve years, following on from fifteen years in Munich, Germany. He was born and studied in the UK. He has worked professionally across central Europe since then and has become renowned for delivering consistent first-class results. His clients consistently receive a competitive and loyal service. He has provided expert consultation and strategic business management and has attained results of the highest order.
Christopher has undertaken many specialised projects throughout Europe and given professional advice and services to companies of every size in multiple industries. In the last years he has led the British Chamber in the Slovak Republic to become an award winning Chamber of Commerce.
Christopher has worked across many industries but has always stayed very close to IT and Automotive since his initial appointment working for suppliers to BMW whose headquarters are in Munich. The connections he made through the OEMs and the local supply chain were very useful as my company gained recognition for very neat, informative and innovative promotion and presentations of automotive products.
---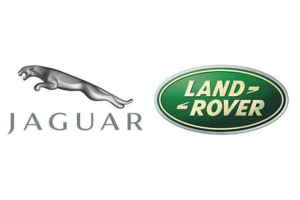 Mr Les Ratcliffe MBE | Head of Community Relations | Jaguar Land Rover
Les Ratcliffe MBE TD, BA (Hons) joined Jaguar in 1973 after completing 5 years' service with the Regular Army – Parachute Regiment.
In 1998 he was appointed to a new position within the Company as Manager Community Relations within the Communications and Public Affairs function and was responsible for the introduction of a Community Relations Strategy into Jaguar, later to become Head of Community Relations Jaguar Land Rover.
Working closely across the West Midlands, Coventry, Warwickshire and the North West with organisations like Business in the Community, Arts & Business, Strategic Partnerships and local communities, Jaguar Land Rover now have a Community programme that contributes over £3.4 million per year to the community made up of employee and corporate volunteering, facilities, contributions and sponsorship.
A key element of Les's role is delivering a Community Relations Strategy that supports investment into charitable giving, Education development, Volunteering and Community Cohesion. This has now been developed into a Global Community CSR programme that Les delivers including Brazil and more recently Slovakia where JLR are constructing new Manufacturing facilities.
Les also is part of the Jaguar Land Rover Armed Services Working Groups that oversees the JLR Corporate Covenant; a key element of this is the promotion of the reserves into business that he is leading and is promoting to the JLR supplier base. In 2015 Jaguar Land Rover were awarded the GOLD Award for Corporate Covenant. Since drawing up the JLR Covenant JLR has recruited over 100 ex service personnel included wounded injured and sick with a commitment of 1000 ex service personnel by 2020.
Mr Graham Thompsett | Global Head of Talent Acquisition | Jaguar Land Rover
Graham Thompsett is currently working as Head of Talent Acquisition globally for Jaguar Land Rover based in Warwickshire in the United Kingdom, this is a new role from March 2015.In his new role Graham is responsible for Future Talent (Grads/Under Grads & Apprentices), and all experienced hiring as well as Executive Hiring.
Prior to this he spent 9 years in China carrying out three distinct projects for both Jaguar Land Rover and Ford Motor Company.
In 2006 he was responsible for developing the Ford Purchasing and Engineering Centre in Nanjing, China. The business grew from a staff of 40 to circa 400 in a two year period and delivered significant returns to Ford Motor Company. He came back to JLR China when Ford sold Jaguar Land Rover to TATA Motors.
In 2009 Graham became Head of HR for Jaguar Land Rover in China and watched the business grow from selling 700 cars a year to well over 120,000 cars in 2014 – this was a key factor in the company's growth and success in the past six years.
Graham's last role in China was to set a new Joint Venture production facility and business between Jaguar Land Rover and Chery Automotive and delivered it on time, on cost and on time.
---

Mr David Hillan| Tax Partner and Practice Leader | Grant Thornton UK
David Hillan has many years of experience in dealing with all things tax-related.
David has responsibility for the Birmingham office, as office managing partner, but he also heads up the Birmingham tax team, where he provides corporate tax services to a range of organisations from startups to large multinationals. His specialism covers both UK and international tax, and advice on structuring, profit extraction and corporate deals.
Mr Wilfried Serles | Managing Partner | Grant Thornton Slovakia
Dr. Wilfried Serles is a Managing Director of IB Grant Thornton in Bratislava, IB Interbilanz in Vienna, and IB Interbilanz in Kiev. Dr. Wilfried Serles completed his education in law at the University of Graz and graduated in 1983. In 1992 he became a certified tax consultant. From 1991 to 2005 he served as a member of the municipal council, and he is also a member of the board of several private foundations. Experience
Dr. Serles has extensive experience in consulting for international large and medium-sized companies in various business sectors, such as real estate (including consulting regarding the development of the largest Slovak trading and retail trade centers), the IT and automotive industry, as well as financial services. He is known for his expertise in the field of tax and corporate law. Dr. Serles specializes in advising international companies. He is a Managing Partner of IB Grant Thornton in Bratislava, IB Interbilanz in Vienna, and IB Interbilanz in Kiev.
Dr. Serles frequently holds presentations and lectures in the Austrian, German, American and British Chamber of Commerce. The topics he has put forward are, in particular, current changes in the VAT legislation, transfer pricing and cross-border transactions. Dr. Serles is a sought-after partner for discussions in connection to topical tax issues.
Mr Charles Toosey | Associate Director| Grant Thornton LLP
Charles leads the automotive advisory division of Grant Thornton LLP in the UK. Working in business consulting and specialising in operational advisory across the manufacturing value chain, Charles has worked with many parts manufacturing businesses in the UK and Europe since joining Grant Thornton in 2014.
Prior to joining Grant Thornton, Charles worked for 25 years in the automotive industry for General Motors and Saab. Formerly the Global Sales and Marketing Director for Orio AB, distributing parts globally to 84 countries and prior to this Managing Director of Saab Great Britain Ltd.
Charles and the Automotive advisory team work in both the supply chain and the distribution network of original equipment manufacturers advising on factors affecting profitability, working capital and efficiency in manufacturing as well as market trends.
---
.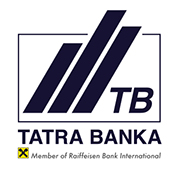 Mr Juraj Valachy | Senior Economic Analyst | Tatra banka
Juraj Valachy has been working within Tatra banka as an Economist for more than 10 years.  Before, he worked at the same position at the Ministry of Finance of the Slovak Republic for several years. He graduated from Comenius University in Bratislava in field of statistics and probability and then he obtained a PhD degree in economics from CERGE-EI in Prague. He is member of Scientific council of Faculty of Mathematics, Physics and Informatics in Bratislava.
Mrs Zuzana Koštialová | Head of Large Corporate Clients Division | Tatra banka
Zuzana Koštialová works in the banking sector for over 20 years. She went through different positions and gained on experience in different fields of Corporate Banking. For over 10 years, Zuzana managed the Large Corporate Clients Division and placed Tatra banka as the first corporate bank in Slovakia. These many years provided to Zuzana an extensive experience in Syndication, in Project Finance and in International Corporate Finance. During these years as well, she was additionally involved in areas such as Retail, Risk Management, Private Banking, Human Resources and Strategy.
---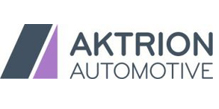 Mr Chris Baumann | Group Managing Director | Aktrion Group
Chris Baumann graduated with a BSC in Mechanical Engineering from Nottingham University and worked as a design engineer for GEC Turbine Generators before completing a MBA and moving into operations and the business management including 4 years in Australia running and then selling his own engineering business.
Returning to the UK, Chris was appointed Divisional Managing Director at Senior Plc and then Aalberts NV of Holland responsible for their UK and Spanish businesses before joining Aktrion in 2004. In that time, Aktrion has trebled in turnover to €100m and expanded into new sectors and in Automotive has grown to become a genuine global service provider.
---
Mr Boris Duľa |  CEO and Chairman of the Board | CEIT Inc.
Ing. Boris Duľa, CEO and Chairman of the Board of CEIT Inc., has studied the management and automation at Faculty of Electrical Engineering and Informatics, Technical University, Kosice. For ten years, Mr.Duľa had been working in Germany in European Development Centre of a renowned manufacturer for major appliances. In 2014 he became an executive manager in one of the CEIT subsidiaries. In January 2016 he became a member of the Board of Directors in CEIT.  In December of the same year he was appointed as the Chairman of the Board.
---
Mr Damian Williams | Key Account Manager | GEFCO UK
Damian Williams brings with him many years of Automotive leasing, rental and fleet management experience. Not only in the UK but also internationally Damian has successfully worked with Motor manufacturers, leasing companies and Tier 1 finance houses in Europe, the Middle East, USA and China. Damian is a driven business development specialist whose key strengths lie in the critical evaluation of a customer's requirements, and the subsequent implementation of a service driven solution. Graduate of Economics and Politics.
---
Mr Marián Christenko |  CEO | KOSIT Inc.
Marián Christenko finished in 2000 the University of Economic in Bratislava, the Faculty of National Economy. Since 2015 he mange on the CEOP position the company KOSIT, providing the waste management services for second largest city in Slovakia and operating one from two Slovak Waste to Energy plant. Previously he managed for 5 years as a CEO the in Slovakia the company VOITH Industrial Services providing the services for the automotive customers.
Ms Katarína Mandalová | Executive Manager | KOSIT WEST
Katarína Mandalová works in waste management sector for 10 years, she finished Slovak Agricultural University, Landscape engineering with specialisation Waste management.
She went through sales positions in different waste management companies which provided waste services for industrial and municipal customers. Her experiences are most in waste management services for automotive, electronic, pharmaceuticals, food industry and municipalities. She passed in her professional sales life through the all additional parts of waste business like environmental legislative and management systems, waste flow coordination, Purchasing and business strategy.
---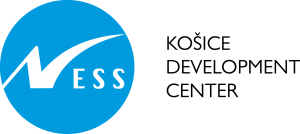 Mr Peter Rogers | General Manager of Europe | Ness Digital Engineering
Pete Rogers is General Manager of Europe for Ness Digital Engineering. With a background in Innovation, Agile software development and SLA-based service delivery, he has helped many companies successfully realize the business benefits of technology. Pete has worked closely with organizations across 15 countries in sectors including Digital Media, Automotive, Broadcasting, Financial Services and Telecoms.
Ness Digital Engineering provides digital transformation and custom software product engineering services to help organizations envision, build, and continually evolve their digital platforms to enter new markets, capture new revenue and gain operational efficiencies by providing deep expertise in experience engineering, product and platform development, and data analytics.
Mr Tomáš Futáš | Program Director | NESS KDC
Tomáš Futáš started his career as a mathematician (he holds a PhD degree in Theoretical Mathematics) but he moved his attention to IT industry where he has worked on many projects in Utilities, Business Process Management, Navigation, 3D Models and Intelligent Transportation. He has been engaged in many different roles – from Software Developer through Scrum Master and Product Owner to his current role – Program Director. In this role he is focused on many challenges of the nowadays delivery business and together with the customer, he and his team build enterprise-scalable solutions bringing the latest technologies into the cars.
Mr Rudolf Slávka | Senior Development Manager | NESS KDC
Rudolf Slavka (familiarly Rudo) from Kosice, the city of continuously expanding IT industry. Throughout his career Rudo has gone through many IT focused industries as Energy, Trading, Intelligent housing, Content media entertainment out to Vehicle telematics and IoT.
Espousing role of extended delivery center leader, Rudo with his team face wide range of vehicle telematics business solutions beginning with highly scalable back-end, data processing and analytics layer and all that exposed to end-customers with fit to purpose experience-centric front end and mobile apps.
"The more vehicles and assets you need to manage, the more reliable system you need. There's no more need for heavy and complex systems for your business, the future is in integrations, sharing data and lightweight management of that big thing " … Rudo says towards today's market shaping.
---
Mr Chris Sipos | New Business Director | Arlington Automotive
Chris Sipos has got over 30 years of sales and marketing experience both domestically and internationally, a large percentage of which was within the plastic injection molding and toolmaking sectors. Mr Chris Sipos lived and worked in Russia for over 10 years as MD for a Singaporean investment company and then as VP for Russia's third largest company involved in Automobile production (350,000 vehicles per year). He was also Sales Director for, what was at the time, one of Europe's largest injection mold makers in Riga, Latvia. Mr Sipos returned to the UK as Regional Business Director for the UK's largest courier company and then moved into consultancy for the last 3 years before joining Trend Technologies as UK Business Development Manager at the start of 2011.
---
Mr Michael Melvin | Finance & IT Director | Lander Automotive
Michael Melvin is currently Finance & IT Director at Lander Automotive. Prior to this he has worked in senior finance positions for a number of businesses from standalone SMEs to large multinational groups, but almost all in manufacturing. Michael has a passion for UK manufacturing and the role of finance in ensuring it's future success.
---
Mr Adrian Trise | Managing Director | Hi-Technology Group
Adrian Trise, Managing Director of Hi-Technology Group, has got more than 20 years experience leading global technical sales and marketing across multiple technology sectors in both channel and direct B2B capacities in the US and Asia. Adrian is a highly capable expert in all aspects of operational, logistics, quality and technical disciplines with very strong technical background in complex mechanical, electrical systems and software development.